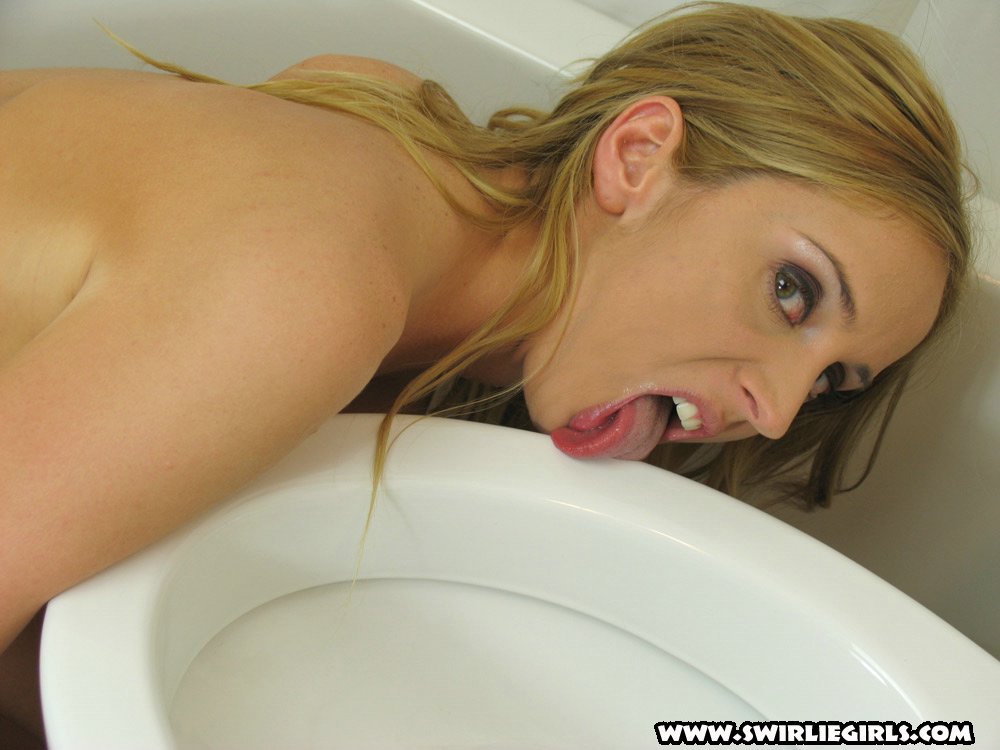 ABOUT KELLY WELLS:
COMMENTS:
"she sound like the badguy in Robocop after he got doused in toxic waste"
kelly was one of the best taking 2 in her ass in the mid-2000s for sure
"Did´nt she use to be Sporty Spice out of the Spice Girls???"
"She got them Alice Cooper eyes"
"I mean the next thing you know she's gonna be gettin DPed by 2 midgets, while a dog throat fucks her, all while she screams no daddy no!!"
"I have a movie with her where she clearly says, 'I wanna walk out of here with a rectal dysfunction'. SPOOKY!"
"She looks like Lady GAGA"
"Two years ago *every* anal themed movie had Kelly Wells"
"i would love to take her ass sweat, her armpit sweat, spit, shit vomit en ear wax, put it in her ass, let her shake it, and then fart-shoot the sour cream in my mouth"
"love a whore who needs meth money"
"Did Kelly's ass finally blow out??"
"Crazy Irish chick......she's proably the most insane in porno land. Gonna wonder what's going on inside of that pretty head of hers....I dig her work though.Not the type you would marry....love to see her on a therapist's couch.....man she's got serious issues......"
"she looks like Cindy-lou-crackwhore-who from whoville"
"I suspect she has borderline personality disorder. There seems to be a touch of mental illness involved in her self-distruction. For me, it takes away from her so much that I cannot get into her scenes. I hope she gets the help she needs"
"She shite on herself in a Max Hardocre DVD"
"I miss Kelly Wells and her double everything scenes. Please come back and do more double anal. You need to catch up with Audrey Hollander"
"Love it when a bitch farts"
"Being a pain whore is what she is best known for"
"What an asshole"
"Kelly's real name is Jessica Walls"
"The kinds of scenes Kelly did a couple of years ago had the highest talent fees - double anal does cost more. With the financial situation in porn these days - not much better than Bear Stearns - nobody is has a budget for those kinds of talent fees any more"
"I guarantee you have never seen anything this hardcore!! Kelly takes it like a true fuckin anal queen!! Richard's Mann meat stretches her ass so wide this black hole WILL take you to another universe! Login and watch this ass get fucked into oblivion!!"
"haha now thats a gaping anus, what a stinker"
"her father must be proud"
"The Apocalypse is upon us when Kelly Wells goes monogamous"
"Kelly's real name is Jessica L. Walls"
"she ate that ass well, he had a pretty nice asshole for a dude and she tongued it well, should have fingered it too"
"Kelly's myspace page is gone. Looks like the ride is over"
"You could stand on the picther's mound and throw a baseball into Kelly Wells' asshole if she was kneeling on home plate. That's how big she gapes..."
"Fucked ass for long time"
"she's crazy as a shithouse rat"
"every great trip must come to an end at some point. If this is that point for Kelly, I can only say this: thanks to the Porn Gods for aligning the planets in such a way as to bring her to porn, and thanks to Kelly Wells for being possibly the dirtiest performer we've ever seen"
"It turned me on when she told Mandigo that his nuts smell good. First sex scene I've saw her in and I'm even more hot on her despite she has sex with other men for 300 an hour"
"I'm a sick fuck, look at how much cock I can take!"
"the faces of this slut are just hilarious"
""crazy" is a appropriate term for a porn whore who knows how to take some REAL fucking dick in her ass but is not stupid when it comes down to it"
"Kelly Wells is still an escort!!! You can find her on City of Pink for 800/hr"
"crack bitch"
"Anal damage!"
"her asshole will be like a wizards sleeve"
"Kelly is alive and well and back in the asswhore limelight where she belongs!"
"she leaves jenna jameson in the dark"
"everybody says she'll be wearin diapers"
"someone beat her with an ugly stick"
"I never thought I'd see the day when Kelly would say no to a cock - any cock - going balls deep in her ass"
"someone slap this stupid loud bitch"
"Can't reach orgasm any more unless a few guys have been jamming her holes for hours"
"she needs help, and nappies"
"At least she left an awesome legacy of anal and double anal scenes"
"Piece of crap sorryass blackfucking whore scum"
"Damn, she would be an awesome drug smuggler"
"I think she's getting what she wants"
"RIP super-hardcore Kelly 'fuckin' Wells"
"Destroy her face!"
"that ass was murdered?"
"Oh dear, how porn dreams are so easily shattered. Kelly seemed like the kind of girl who'd be a dirty anal whore her whole life and now even she's mellowed and bought a pair of comfy shoes and a nice cardigan"
"She wont be happy until she signs a contract saying she wants to gangbanged by 10 men then murdered on film!"
"This wacked out chick will be wearing diapers in ten years"
"even belladonna thinks this chick is dirty"
"Poor sweet Kelly may become the first girl to do a triple anal. And then after that, a triple anal and a triple pussy. And then after that, adult diapers"
"shut the fuck up you fuckin whore"
Don't want to point fingers or offend anyone but for example Kelly Wells did obviously suffered severe sexual abuse, hitting herself. Always going on about how she was a worthless whore, only good for taking cocks in her ass. Making baby sounds when she was fucked (like a child who is being molested) In tear me a new she sucks a buttplug like a pacifier and said things like "Daddy I've been a bad look a grown man is punishing my ass, yeah they did it for you" I liked Kelly Wells as a performer but her I think that being in porn isn't a good idea. The guys don't even take notice. After that I felt uncomfortable watching the rest of the scene
"Kelly has done enuv DPs and DAPs for her next 19 reincarnations"
Double vag and anal at the same time
"The shit she did with Max Hardcore was some of the best"
Nikki Nievez and Kelly Wells's scene from Skeeter Kerkove's Lesbian Food Fuckfest. It has everything in it: fruits, vegetables and whip cream. Both girls look hot, have great natural bodies and are down for everything and simply love everything
"She looks sweet with a huge dong in her ass, no?"
I swear Kelly Wells is now working at Target
"diaper girl"
In the US market only Kelly Wells and Annette Schwarz can be seen sucking comes into their mouths through their noses
"If indeed the Apocalypse is nigh, then Sex Sex Sex is the sign of the beast"
My WTF moment was when I saw Kelly "Fucking" Wells getting pounded in the poop chute, when the male talent pulled out, a few strawberries follwed him, along with a hot dog in the bun, which kelly promptly ate!
"Nasty, skanky, black cock loving whore"
Kelly Wells was the queen of quacking bjs she started to quack right away when she just had penis heads in her mouth
"There is just something really unsexy about a girl who shoves a dildo that large into her ass. Doesn't she know she will be shitting herself by the time she is 50. Yeah, Good Times for you Kelly!"
Kelly wells squirts in most of her anal scenes
"Smack that bitch harder"
Prying Open My Third Eye. Awesome scene with one of my Top 5 - Vanessa Lane, with Kelly Wells. They're both taking good anal action and then suddenly Holly Wellin arrives and starts giving sloppy head to the guy. No ordinary sloppy head though - Kelly is collecting the spit in nothing other than a gravy boat. It must be nearly full. It is then used as lube for further anal play. WTF?
"she's some sort of giant fuckhole"
Kelly Wells was kinda epic. But sometimes it made me uncomfortable. In "tear me a new one 2" she said things like "Daddy I've been a bad girl, look at a grown man punishing my ass. They did it for you cause I've been such a piece of worthless shit. Somebody had to do it for you"
"someone should have some consideration for that girls asshole"
Checkout "Harder Than Steel" with Kelly Wells fucking Nathan Threat. It was directed by Skeeter Kerkove. Kelly Wells is ridiculous in this. Here is some of the dialogue from Kelly's scene ...: "I want to have chocolate nuts for breakfast (while sucking his balls). Show me the fucking African in you. I wanna be your worthless white whore. Fuck the white man, the white man ain't shit!! I ran away from a trailer park just to get some black dick. There's no sex like interracial anal sex. I'm a pathetic white whore I don't deserve shit, not even a black man's cock. White men are two bit pieces of shit. (Right after performing A2M she says) taste like white cracker whore" And the funniest line .. and no I'm not making this shit up ..: "I want to contribute at least one mulatto baby to the overpopulated white world." During the scene Skeeter says "It's a love story". Kelly responds "It's a white & black love story".That scene was fucking hilarious. The movie also has scenes with Hillary Scott, Sierra Sinn, and two other nasty white chicks. But none of them talk as dirty as Kelly Wells
"stupid bitch. how many dumb cunts let someone shove something that huge up their asshole?"
Wells has stunning features, she rarely accentuates. Consequently, attention get diverted to her freakishly nymphoric state
"god her ass is riped her cunt will be tighter"
Beautiful on the outside but a freak on the inside
"fucking her ass would be like throwing a hotdog down a hallway"
Kelly Wells, damn, that woman could do an anal, dp, or double anal scene
"bitch sounds like a freakin retard"
Kelly 'fuckin' Wells, gaping is soooo popular now and DAP seems to be making a bit of a cumback, where's Miss Wells and her amazingly flexible ass when you need her
"this poor girl is really mentally unwell. She looks sick, depressed and really unhappy"
it's called dissociation which is a common mechanism for zoning out when people are in severe pain or trauma. But I agree Kelly Wells really turned insane, in Tear me a new one 2 she says "Daddy I've been a bad girl, look at a grown man punish my ass, yeah they did it for you cause I've been such a worthless piece of shit" she's going back and forth to extreme whore mode to making toddler sounds. Kelly Wells must have experienced very severe childhood abuse, she was very insane however a very good performer
"she looks drugd up"
when Kelly Wells starts that wild-eyed drooling and growling shit...I want to call a priest
"All that remains is to see her rectum tear during a scene where she takes on three guys in her ass. Or to see her down the road with bolt-ons, collagen inflated lips, and - if Skeeter is a domestic abuser - serious bruises. Or HIV infection"
any suggestions of women who are possessed when they fuck - they get into a crazed trance and start speaking trash without stop - mila and kelly wells come to mind...
"kelly get her ass torn open!"
Prolapsing wasn't popular back then with mainstream girl like it is now. I'm sure Kelly might or could have been able to prolapse if it was required of her
"Kelly Wells's specialty is anal sex"
I don't think that Kelly Wells knows the definition of a 'tame' anal scene! She is more than often roughly manhandled and takes rough anal poundings in many submissive positions. Check her out
"she's the female Max Hardcore!"
Saw Kelly Wells get a whole hot dog put in her ass (with bun) then eat it. Didn't really turn me on but it was really funny, and pretty damn shocking. Like who dose that, and how did it not fall apart? This entire scene was absolutely hilarious. The best part was when she was grossed out about eating it, not because she didn't want to eat bread and meat out of her ass, she said she doesn't like hot dogs and asked for a bratwurst
"see "Kelly 'Fuckin Sore' Wells' Tijuana Anal Donkey Show Part 13" and "Kelly 'Fuckin Prolapsed' Wells' Shit Hits the Fans Scathouse Part 6" in 2008"
Kelly Wells will do anything...
"Besides whatever was wrong with her before, she now has a stretched-out asshole"
Hello Kelly I am a big fan of yours, I am wandering will you ever do an anal scene with Mandingo, and will you be willing to do an another Buttwoman mainly 1 on one
"Kelly Wells has murdered more sperm than condoms"
"always enjoy watching kelly's asshole fall out"
"my ultimate fantasy is some dirty A2M with Kelly"
"She's the perfect anal pornstar"
"Satan: "Even I'M freaked out by her""
"she is ugly and her anus is gross"
"Go go go Kelly. I want to see a Kelly triple anal"
"she's not gunna shit right for about a month"
"this female is stupid as hell turn the sound off"
She seems to have disappeared and I can't find anything confirming she left the industry or went back to being a "Street Walker" as she would say
"kelly wells is desperate for crack"
she obviously had some drug and mental problems
"someone needs to beat the shit out of her, then she will be happy"
Her pupils seemed fantastically dilated in many of her latter scenes
"im still laughing at this females intellegence level ...i got dumber from watching this"
In her scene for "Meat Holes," she went somewhere else
"this chick is a monster"
Her histrionics became so pronounced that her scenes became weird
"Kelly's mouth running overboard with stupid talk"
I also like the Taylor Rain/Kelly Wells position, on her back ankles behind the head or ears, and the feet in the rabbit ears position. Taylor and Kelly knew how to offer up their Asses, to be used to the fullest
"porn seems to attract misfits and damaged women"
"her parents must be proud of her"
Ms. Wells's histrionics increasingly detracted from her scenes as her career progressed
"she is a ugly woman"
"cocaine's a hell of a drug"
"she is dead ugly and i guess her pussy will smell 2!"
"I hear she's already using Depends diapers, and often keeps a large butt plug in place when wearing tight fitting clothes. That way she can shit whenever she wants by pulling out the plug"
"Cheap bitch! She'd be doin' this nasty shit for free"
"The insanity comes across the screen a bit too much for me!"
"Credit to her, she's made a lot of money from her asshole"
"dumb as a box of rocks!"
"Kelly says the most insane things while being ass fucked like, "fuck that worthless ass like you own it" and "wreck my asshole", etc. etc."
"It would be funny as shit if a bunch of bee's came up and stung her ass with all that honey..."
"My favorite scene is where shes getting fucked in the ass with her hands behind her head and the dude lifts her up and shows her gaping ass"
"a used up whore"
"stupid whore"
"She'll do anything for money. I'm waiting for a video where they pry her mouth open and pour hot cooking oil in her throat which she can then vomit and funnel back into her ass farting back out ontop a stove then make some french fries"
I'd be surprised if she could stop hollering long enough to give a BJ
"that lady is too noisy"
She started quacking straight away when the guy only had put his cockhead in her mouth, it was kinda hilarious. She was a great anal performer also
"SHES SUCHA DIRTY WHORE!..usually porn is intriguing shes just fuckin disgusting...who shoves hotdogs and strawberries up their asses?!..if you have to be fucked up on drugs to fuck she obviously doesnt like what she does"
I Love Kelly Wells...... Great actor, Her best rolls are with Max Hardcore...
I just saw one of her porns for the first time....She looked so doped out and disgusting..
Kelly would do anything huh? What a pig!
there is something wrong.....porn seems to attract misfits and damaged women
scat sex is too much... but she could facesit me and curse like a bitch
i just saw a video with her throwing up on her face during oral 3 times. she'll do anything
What a foul mouthed, skanky, dirty whore.........  Marry me
I watched one of her videos and in the video she said im not even a person im just a fuck hole. damn she realy is a whore
she is Jewish. Her real name is Jessica Lee Walls. I met her at a convention in Las Vegas
proper hardcore shit she dose,she wont let a guy shit on her but she will let 20 odd guys spunk over her face and in anoughter porno swollow 20 more and anoughter let 10 odd guys gangbang her in all holes a bit conterdictory
did she not get sick afterwards?
In another scene, Max Hardcore impetuously rubbed his graveolent asshole all over Kelly Wells' face, she vigorously ate his fetid shit smelling crack like it was tiramisu, he periodically yanked her up by the hair and spat in her face only to resume the throat pumping. Quacking and a slobbering mess of clown-ish make up and runny mascara, her hair was drenched with urine and upchuck. Kelly looked like a water logged rat. She sucked back up the egesta that collected in a punch bowl
anyone seen the vid where she sounds like a chipmunk?
Kelly is the go - to whore for the realization of the most luridly atrocious sexual fantasies. In my estimation, she has suckled more than 2,000 cocks because in addition to her prolific film career, she avails her private services for a exigious fee. We have to agree that while porn has facilitated the exploitation of many abused girls that were seeking escape of some sort; Kelly is the superlative slutty specimen merely doing what she is destined to do, her acumen for gorging her orifices show
OOHHH GAPE MY MEAT GAPEMAN
hahahahaha must be a flash back from all those years in the Cock-us-is (Caucasus Mountains) those neanderthal genes shining through!!!!!!!
I love the way she drool, grunt and squeak lie a horny whore pig. She earns so much money with her fucking asshole. I love the color of her asshole. The Pinky-Stinky-Hole!!!!
God this chick is obiviously a dope fiend....
have you heard some of the shit that comes from her mouth.... like ILL TATOO YOUR NAME ON MY ASS..... (SLAPS HER OWN ASS).... THIS ASS IS YOURS... to "PRAISE GOD FOR THESE 2 C0CKS YOU CANT FIND THESE AT THE STORE" man id pay to be her psychologist
she'sdoing things I'll never do. Yes. I felt sick afterward
Love Kelly, she gapes like a champ
It turned me on when she told Mandigo that his nuts smell good. First sex scene I've saw her in and I'm even more hot on her despite she has sex with other men for 300 an hour
SHES SUCHA DIRTY WHORE!..usually porn is intriguing shes just fuckin disgusting...who shoves hotdogs and strawberries up their asses?!..if you have to be fucked up on drugs to fuck she obviously doesnt like what she does
Kelly Wells is still an escort!!! You can find her on City of Pink for 800/hr
Crazy Irish chick......she's proably the most insane in porno land. Gonna wonder what's going on inside of that pretty head of hers....I dig her work though.Not the type you would marry....love to see her on a therapist's couch.....man she's got serious issues......
She's the double anal champ. Well it would be between her an Audrey Hollander, but in my opinion Kelly is hotter
She can suck a dick, I love to watch her gaping ass. My favorite scene is where shes getting fucked in the ass with her hands behind her head and the dude lifts her up and shows her gaping ass
Credit to her, she's made a lot of money from her asshole
Kelly is just the worst whore around, i fucking jack off to this bitch all the time
Nothing shocks this whore. I would like to pay her the 2 grand, fuck her silly and just see how depraved and dirty I could go before she would say stop. I could probably think up some really twisted shit
she is dead ugly and i guess her pussy will smell 2!
kelly wells says, "ILL TATTOO YOUR FUCKING NAME ON MY ASS...(SLAPS ASS) THIS ASS IS YOURS!!!"
let this swine gag on my dong
I do find Kelly Fucking Wells to be hot, in all her dirty nasty glory
I am watching a scene right now with Kelly and Max Hardcore, she gagged up a few liters of thick saliva sucking on his undersized prick, then she drank a bucket load of old man piss only to retch up yellow puke all over herself. Now she has a gag ball in her mouth with a red dildo and both of Max's hands all the way up her asshole - Kelly is a true masochist; she obsequiously takes the most brutal and perverted sexual beatdowns with great exuberance - she is my all time favorite performer
she shit on herself in a scene? What scene was that and where can I find it? hahaha
Kelly's BJ scene with Brandon Iron in 50 to 1, Part 3 is scorching hot and oddly disturbing. Her verbal banter goes so over the top at one point that even Brandon starts laughing
"OH hell yeah, I'd shit on you" this is a dense whore, for 2 grand you are going to be the SHITEE not the SHITTER !- BTW Kelly Wells has done everything imaginable including guzzling piss like lemonade so why the imperiosness about wallowing n turds? She is a licentious prurient
her real name is JESSICA WALL
She's a snawta. Listen to her voice her. Her nose is clogged up
Kelly Wells=Toilet
she's hot -I've never seen a chick take to sperm so enthusiastically then her.I luv it especially when she snorts cum up her nose after farting it out of her ass!Awesome!
Her parents must be proud. "2000 dollars? Fuck yeah I'd shit on you!"
Kelly wells is very sexy but i have seen a couple of her movies and i think she is possessed. Someone needs to do an exorcism on her
I jack off to this chick all the time. I like how she slobbers when she is getting fucked hard in the ass!!!!
What the hell...she will shit on somebody for $2,000....NO FUCKING WAY! That's gross
I like the depravity of all these porn stars. Especially the ass to mouth and the ones that can take 2 fat cocks in their assholes! FUCK YEAH! I'M GOING TO JACK OFF RIGHT NOW!!
If I had sex with her, she would kill me
porn stars don't make much money but if you bang kelly wells you will leave with the clap for sure,and possibly HIV/AIDS
i was watching a video of her with a black dude and she was screaming funny ass shit like "its time for me to pay my does to the black man" i was on the floor with my dick in my hand rollin' lmao that got me outta no where. than just now i was watching a video with her and another nig and she was like "i've been waiting all day to get fucked by huge dick" or watever she myay not be the hottest but dammit she's the funniest and i'd still fuck her sideways
a spoon full of dick boogers helps the cumslut go down
I WILL GLADLY PLAY 2k TO BE KELLY WELLS TOILET SLAVE AND SWALLOW EVERY OUNCE OF HER SHIT AND PISS AND SUCK ON HER TAMPONS AND SWALLOW HER CREAMPIE AND LICK PISS OFF HER BODY SHE IS A GODDESS
kelly wells i would take your shit any day
I reckon she has 7 different kinds of jizz up both holes 24/7.she has the morals of a crack ho
Litres and litres of white sperm droped by youre fault . Ia lobera you kelly wells
KELLY SUCKED MAX HARDCORE'S COCK 5 HOURS FOR $100 - HEY IT'S ALL SHE HAD
Kelly "The Crack Whore" Wells is a a cheap fucking slut!!! I will give her 100 to suck my dick too!!!! I love it when she get destroyed in her films. it look like that she get raped!!! I will rape her too I don´t know any other pornactress whoe had so much double anal like kelly. she had an anus like a cow!!! lol HAHAHAHA
worthless piece of shit. literally and figuratively
Didn't recognize her without the quart of semen on her face
Max Hardcore said he did EVERYTHING to this bitch and she never complained, she just asked for more. He said he fisted her asshole with 2 hands, spat in her face and blew his nose in her mouth, pissed down her throat and eyes, made her puke all over herself, put an ass plug in her anus, gag ball in her mouth, two 10" rubber cocks plus his both his hands in her puss then made her drink a bowl full of piss, puke and spit
This gal had like 12 abortions since getting into porn
Kelly Wells also just disappeared, I miss her. I hope she and other ex-porn girls are doing alright not stuck in prostitution or worse
INTERVIEW SNATCHES:
"That's where you are full of shit. I may do crazy fuck scenes, and I may have done a couple of Max Hardcore movies in the past, but I am not a dumbfuck, and I won't swallow hot cooking oil"
"I'm very honest. People respect people who are honest in this business. If I was a crack whore in this business and I went to work strictly to pay for my crack habit, and one morning I couldn't fucking wake up for a Red Light scene- let's say I was doing a scene for Vince Vouyer. My call time is ten o'clock and I call him at eight thirty in the morning and go, Vince, I can't make it. Hey, what's wrong? I can say my fuckin' grandma died. But you know somethin'? I got a fucking crack habit. I apologize. That makes me look like a fucking idiot but I would rather be honest from the get go than be a fucking liar and be found out about. Honesty doesn't really get you in trouble. Honesty is the best policy. People may not like what you have to say, but people will always respect you if you tell the truth"
"Vomiting water, and swallowing watered-down piss, double-anal penetration, and fisting are just a few of the things that I have done, but I am not stupid"
"I may a wild whore, but last time I checked my head was screwed on right, and I know that I am definitely not lacking in the intelligence department"
"I usually work every day. I've been working relentlessly so I took a couple of days off. I've been meeting some companies today. But I usually work every day"
"Shit, I have been to hell and back ten times, and I keep getting rejected. Even the devil couldn't tolerate me. All the double-anal scenes I have done keeps him winded enough to keep me OUT of hell as even he is disgusted by me"
"I like pain. Pain is an aphrodisiac. I like to be beat. I won't say strangled but I like to be choked. I like my hair pulled. I just recently developed a fetish for scratching, like scratching my ass, running my fingernails along the inner part of my thighs while I'm getting fucked missionary style. The pain is awesome. It intensifies the sex and the penetration. I really am into pain"
"Do I love to fuck? Yeah, who doesn't. But I get paid well for it. As long as you keep it about business"
"The last time I departed the Gates of Hell the devil remarked, "You don't believe in God, and you don't believe in the devil, but as you stand before the latter, and unbelievably so, even you and I know that your HELL-acious sex acts are enough to get you driven out of the same place in which you fell. I can handle seduction, and adultery, but even double-anally fisted whores are enough disgust for myself to allow your poor soul to reside in my Home known as Hell!""
"I don't go to parties. I don't snort crack or shoot heroin up my arm. I don't party. I don't drink. I sit in and I watch TV. That's the only thing I really can do. I don't really have a lot of time to go out. I suppose if I did, I'd find something else to do besides sitting around and watching TV"
"I do hard scenes whenever I get booked for them. Not everybody shoots the real hard stuff anymore"
"I was doing a movie for Max Hardcore and he really reamed my ass. At that time I didn't know what an enema was, so you can only imagine that I made a mess. I thought I would never do porno again, that I would never do another fucking movie in porn because he was so hard. But afterwards, Max said, hey look, if you can do a scene with me and survive, the rest of porn is a cakewalk. He was right"
"I'm a sick fuck, look at how much cock I can take!"
"Then I worked with Melissa Lauren a couple of months ago and she beat the shit out of me," Wells points out. "But I loved it. I went home with bruises and welts and marks all over my body. I said you know what? It takes a special kind of somebody to take some shit like this"
"If you're shooting gonzo, that's hardcore lovemaking or you can call it whatever you want. But save the soft shit for home. If you want to be hardcore, you got to keep it in one place and one place only or you'll burn out on both ends"
"Either you're turned off by porn or you're going to be turned on by porn after a Max Hardcore scene. I was turned on by it because at that point I knew that if I could fucking deal with that ass reaming and that hardcore shit, that I could take anything after that"
"lay that black pipe in my rectum"
"I like to be teased a little. I don't like to talk dirty. I don't like to have to do the work. I like it when the guy takes control and he makes love to you. That's what I like"
"It's not so much the money any more. It's fame- that's what I want more than anything. I want recognition. And like any good porn whore, or porn star, whatever you want to call them, everybody who's good at what they do needs recognition"
"My pussy is so small that to do double vag would make my pussy hurt for hours afterwards. I can do a double anal with no problem. But if I do a double vag scene, the end of the day I feel like I've had a baseball bat shoved up my pussy with no consideration"
"Being able to take just about anything and not fuckin bitch about it. I never bitch about it. I can't describe to you sometime how much it hurts to take two cocks in my ass. But once you do it more than once, it gets easier every time after that. It's like having sex for your first time. That's what it's like to do your first double anal. It's awful. Then after that it gets easier and you fuckin' love it."
"I love double anal. I love D.P.s. Sometimes I love double anals better than D.P.s"
"I need cock my every waking moment"
"I'm starving for the taste of my own ass!"
"Walk all over me like the piece of shit I am"
"I am a nasty cunt what do u expect... I am an Indignat whore punish my ass... Feed that ass some protein..."